Harmon Arnold Sharp 1949-2021 Obituary
Return Randolph County Area Obituaries 2021 Page
Return to Randolph County Area Obituaries Home Page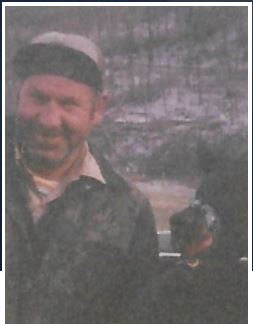 Harmon Arnold Sharp, 71, a resident of Valley Head, joined his loving wife Hallie Bee Rutherford Sharp and their Lord and Savior on Friday, March 19, 2021, at Pocahontas Center in Marlinton.
Harmon was born on Monday, August 1, 1949, in Valley Head, a son of the late Clarence Leo "Jack" Sharp and Josephine May Hamrick Sharp. He had celebrated thirty-nine years of marriage to the former Hallie Bee Rutherford, who preceded him in death on May 6, 2015.
Left to cherish Harmon's memory are three daughters, Shelly Dawn Currence and fiancé, David Brenwalt of Elkins, Celia Iona Morgan and husband, Paul of Dry Branch, Brittany Jane Sharp and fiancé, Justin Skidmore, three granddaughters, Autumn Rachelle Currence, Hallie Bee Morgan, and Genevieve "Ginny" Elsie Morgan, two great-grandchildren, Broghan and Kingston Hammonds, three siblings, Kenny Sharp and wife, Bonnie, and Jackie Sharp, all of Valley Head, Crystal Gayle Sharp Ware, and Kathy Sharp of Georgia, several nieces and nephews, and several dear friends including members of Point Mountain Church.
Preceding Harmon in death besides his parents and wife was one sister, Celia Sharp.
Harmon attended the schools of Randolph County. He had worked as a rock quarry crusher operator for Hawthorne Kenton Meadows. He enjoyed hunting and fishing, but one of his favorite pastime activities was digging ramps. He would dig ramps for others, bag them and sell them, and of course, keep some for himself to enjoy. He was an excellent father and an all-around good man.
Visitation will be held at the Randolph Funeral Home on Monday from 5pm until 7pm. Funeral services will be held from the funeral home chapel on Tuesday, March 23, 2021, at 11am. Rev. Marshall Williams will officiate, and interment will follow in Valley Head Cemetery.
Harmon Arnold Sharp 1949-2021 Obituary
Return Randolph County Area Obituaries 2021 Page
Return to Randolph County Area Obituaries Home Page